About The Arbors
The Arbors: About Russellville, Arkansas

Russellville is the county seat and largest city in Pope County, Arkansas, with a population of 27,920, according to the 2010 Census. It is home to Arkansas Tech University. Russellville borders Lake Dardanelle and the Arkansas River.

Russellville is known for its local music, art scene, and historic downtown area. The most notable of these events is the Art Walk, on the first Friday night of every month the city hosts the Downtown Art Walk, in which the public may listen to live music, taste wine and food, and appreciate, purchase and sell art while connecting with the community.

Russellville hosts a variety of sporting events and fishing tournaments, most notably Bassmaster fishing events, due to its location on Lake Dardanelle. Russellville is also close to Mt. Nebo and other state parks. Also many people commute to Russellville on a daily basis from its surrounding areas, for both work and recreation.

Russellville is also home to the Pope County Fairgrounds, which hosts many events ranging from horse racing to fairs and conventions. At the end of every summer, Russellville is also host to the annual Pope county fair; featuring rides, live music, livestock, games, and other various forms of entertainment. The county fair attracts over 50,000 visitors each year.

Recent economic growth is also turning Russellville into a regional shopping and dining destination, with new restaurants and businesses popping regularly along a new shopping center and hotel, featuring a convention center.

City of Russellville Website: Click Here

Russellville Chamber of Commerce Website: Click Here

Welcome to The Arbors Assisted Living
Hi, I'm Nick Landers, one of the owners and General Manager of The Arbors Assisted Living Community. As one that built the first Assisted Living Home in Arkansas years ago and owner of others over the years, plus being a senior myself, I have a good idea of the things that will make your senior years better. We want The Arbors to be your community, from the beautiful, safe, secure environment to the wonderful daily functions.

Our experience has taught us that to work in this field, you have to have a calling. All of our staff will put your needs first.

Our mission is God-driven to minister to seniors' personal attention with loving and caring devotion.

Come let us pamper you. Welcome Home!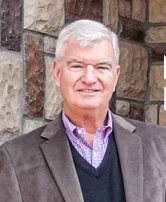 About The Arbors of Russellville
75 bed Assisted II Facility with 16 room memory care unit, gated entryways, lobby, beauty shop, game room, workout room and arts and crafts room. A large conference room, private dining room, and a chapel for our residents to have Sunday school and church services. The movie theater will be an 80" TV with recliners and a popcorn machine. We will show current movies and sporting events. Our elegant dining area will give the feeling of an upscale restaurant. Our chef will present a full menu at every meal for dining. The restaurant will be large enough to also accommodate musical presentations and other special events. There will be a large courtyard with attractive landscaping and covered porches.

We will also build ten independent garden homes. These 1,300 square foot homes will have beautiful interiors and exteriors. They will have pull cords, special showers, tall toilets, handicap bars, 24 hour medical care, weekly cleaning and meals. Travel will be provided to all with a handicap bus and two town cars. These will be used to take residents to doctor appointments, town malls and special events.

We'll also be hiring the best professionals the area has to offer. Please like and follow our Facebook Page for news regarding building, hiring, as well as information on rooms, amenities, and resident news!

Our objective is to provide physical, emotional, mental, social, and spiritual well-being in the lives of our residents, family members, and serve God at the arbors assisted living community.
Getting in touch:
Address: 697 Bradley Cove Rd, Russellville, AR 72802

Phone: 501-920-3672, 501-837-4157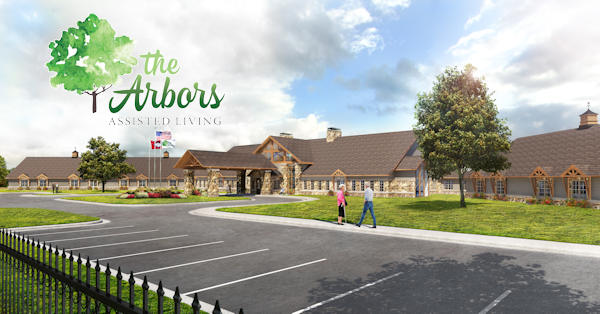 Web Site Terms and Conditions of Use
1. Terms
By accessing this web site, you are agreeing to be bound by these website Terms and Conditions of Use, all applicable laws and regulations, and agree that you are responsible for compliance with any applicable local laws. If you do not agree with any of these terms, you are prohibited from using or accessing this site. The materials contained in this web site are protected by applicable copyright and trademark law.
2. Use License
Permission is granted to temporarily download one copy of the materials (information or software) on The Arbors web site for personal, non-commercial transitory viewing only. This is the grant of a license, not a transfer of title, and under this license you may not:
i. modify or copy the materials;
ii. use the materials for any commercial purpose, or for any public display (commercial or non-commercial);
iii. attempt to decompile or reverse engineer any software contained on The Arbors web site;
iv, remove any copyright or other proprietary notations from the materials; or
v. transfer the materials to another person or "mirror" the materials on any other server.


This license shall automatically terminate if you violate any of these restrictions and may be terminated by The Arbors at any time. Upon terminating your viewing of these materials or upon the termination of this license, you must destroy any downloaded materials in your possession whether in electronic or printed format.
3. Disclaimer
The materials on The Arbors web site are provided "as is". The Arbors makes no warranties, expressed or implied, and hereby disclaims and negates all other warranties, including without limitation, implied warranties or conditions of merchantability, fitness for a particular purpose, or non-infringement of intellectual property or other violation of rights. Further, The Arbors does not warrant or make any representations concerning the accuracy, likely results, or reliability of the use of the materials on its Internet web site or otherwise relating to such materials or on any sites linked to this site.
4. Limitations
In no event shall The Arbors or its suppliers be liable for any damages (including, without limitation, damages for loss of data or profit, or due to business interruption,) arising out of the use or inability to use the materials on The Arbors Internet site, even if The Arbors or an authorized representative has been notified orally or in writing of the possibility of such damage. Because some jurisdictions do not allow limitations on implied warranties, or limitations of liability for consequential or incidental damages, these limitations may not apply to you.

5. Revisions and Errata

The materials appearing on The Arbors web site could include technical, typographical, or photographic errors. The Arbors does not warrant that any of the materials on its web site are accurate, complete, or current. The Arbors may make changes to the materials contained on its web site at any time without notice. The Arbors does not, however, make any commitment to update the materials.

6. Links

The Arbors has not reviewed all of the sites linked to its Internet web site and is not responsible for the contents of any such linked site. The inclusion of any link does not imply endorsement by The Arbors of the site. Use of any such linked web site is at the user's own risk.

7. Site Terms of Use Modifications

The Arbors may revise these terms of use for its web site at any time without notice. By using this web site you are agreeing to be bound by the then current version of these Terms and Conditions of Use.

8. Governing Law

Any claim relating to The Arbors web site shall be governed by the laws of the State of Arkansas without regard to its conflict of law provisions.

Privacy
Your privacy is very important to us. Accordingly, we have developed this Policy in order for you to understand how we collect, use, communicate and disclose and make use of personal information. The following outlines our privacy policy.
Before or at the time of collecting personal information, we will identify the purposes for which information is being collected.

We will collect and use of personal information solely with the objective of fulfilling those purposes specified by us and for other compatible purposes, unless we obtain the consent of the individual concerned or as required by law.

We will only retain personal information as long as necessary for the fulfillment of those purposes.

We will collect personal information by lawful and fair means and, where appropriate, with the knowledge or consent of the individual concerned.

Personal data should be relevant to the purposes for which it is to be used, and, to the extent necessary for those purposes, should be accurate, complete, and up-to-date.

We will protect personal information by reasonable security safeguards against loss or theft, as well as unauthorized access, disclosure, copying, use or modification.

We will make readily available to customers information about our policies and practices relating to the management of personal information.
We are committed to conducting our business in accordance with these principles in order to ensure that the confidentiality of personal information is protected and maintained.
The Arbors - Outdoor Activities & Social Areas
There are plenty of ways to enjoy our beautiful mountain and trees. There are walking trails within our fenced and totally secure area, a dog park for your furry family member, and a plush gardening area with fans and wooden benches for your comfort.

The walk will also allow you to enjoy our beautiful landscaped resort.

We have outdoor social areas and activities that include covered patios, outdoor fireplace with seating area and beautiful courtyards.

Other outdoor areas include a Bocce Ball Court with seating, a state of the art 9 hole putting green, and a specially designed labyrinth for our memory care patients.

You may also explore Russellville's rich natural environment as well as dining, shopping, cultural and entertainment opportunities within a short drive.

Getting in touch:
Address: 697 Bradley Cove Rd, Russellville, AR 72802

Phone: 501-920-3672, 501-837-4157