The Arbors Senior Living Community
The Arbors' beautiful facility offers a safe and secure environment in a quiet and convenient location. Come be a part of The Arbors Independent Living Community! We welcome you into our family, and we hope the information below answers some of your questions. Remember, you may contact us at (479)219-3902 for more information.

We encourage you to contact our management team at (479)219-3902 for additional information. You can also find us here, at our website, www.arborsofarkansas.com, and follow us on Facebook at www.facebook.com/ArborsRussellville.

"A quiet and beautiful community would be a dream..."
As you enter The Arbors Community, you will immediately notice the spectacular grounds that surround our community. Two fireplaces frame the spacious lobby with comfortable seating areas. A few steps away, you will find the elegant dining area, large covered patio, and a landscaped courtyard with an outdoor fireplace. It's the perfect area to enjoy visits with your family or friends, or to just sit and relax or a while.
"i want to live where it's safe..."
Safety. Security. Peace of mind.

Our caring staff is trained to ensure that you are at ease and feel comfortable in our community. It is our priority to priovide you with a safe and secure environment.
"i want a place that I can call home..."
You are absolutely right! You are free to decorate your apartment or garden home as you please. Bring your most cherished furnishing and pictures to decorate as you please. We will even provide assistance in helping you to get settled into your new home.
"i want to have a full life..."
A key to staying healthy and well is remaining active. The Arbors is a very vibrant community with opportunities to participate in daily activities, outings, and social events. We have a modern fitness room, game room, movie theater, and chapel. You will find something for everyone!
"My family and friends can visit often..."
The Arbors is a place where your family and friends are always welcome. Special functions can be planned for those interested. Enjoy a family dinner in the private dining room, have friends visit for a game of cards, or just sit on the covered patio and enjoy the outdoors. This is your home and a place where you can welcome family and friends as often as you like.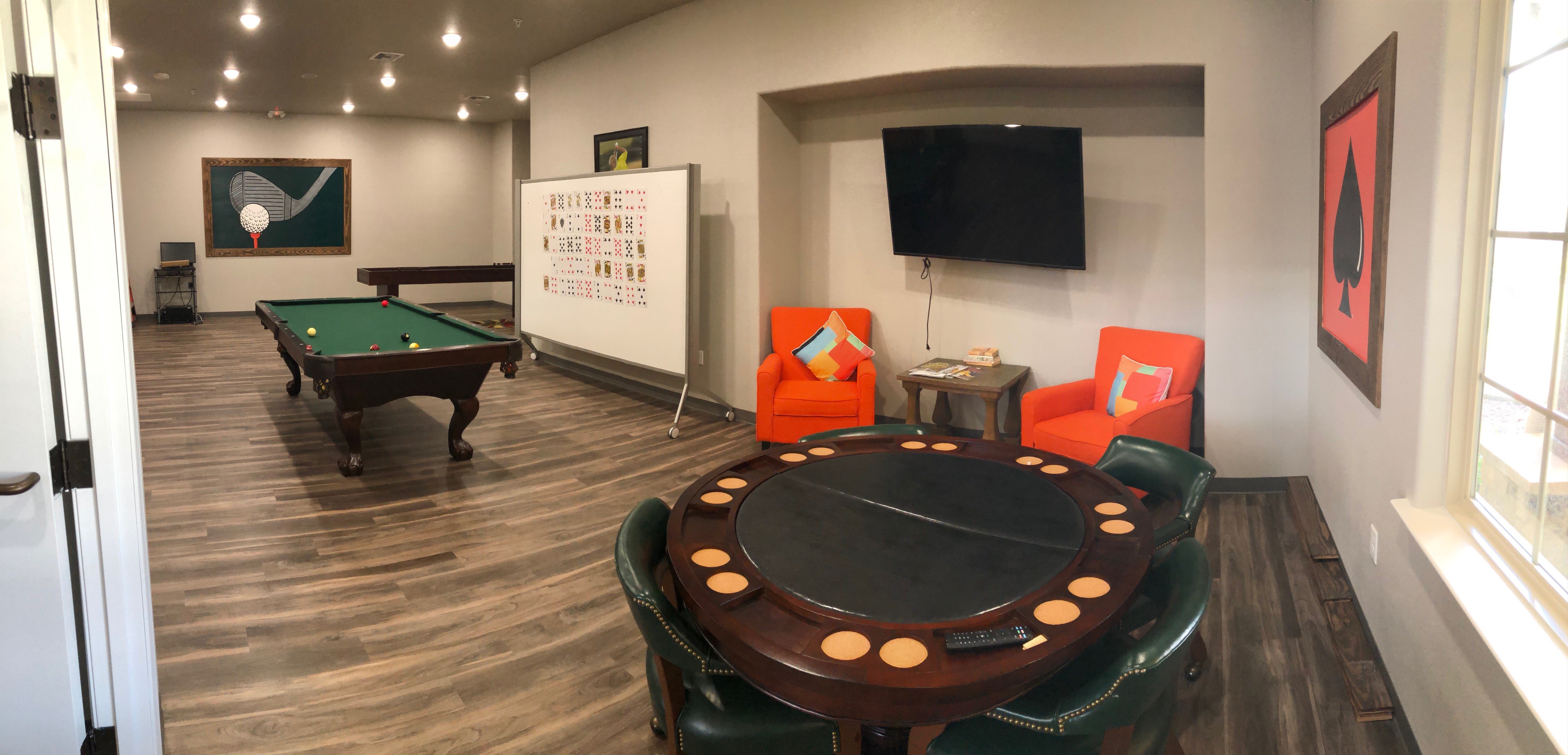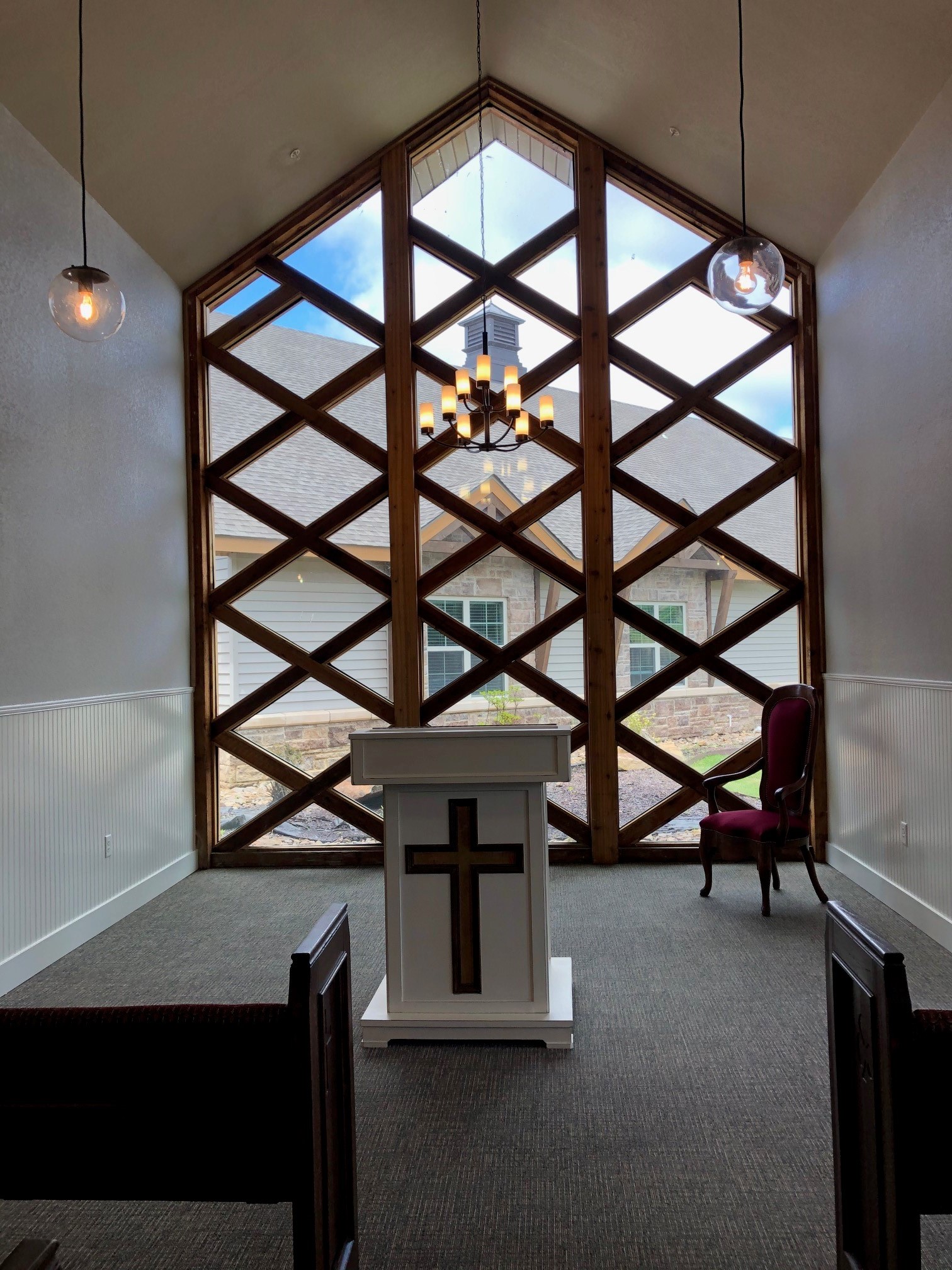 "It's like having my own personal staff..."
You will feel like you are at a beautiful resort!

Our capable staff will keep your apartment clean, provide three delicious meals from our restaurant style dining room, and make sure that your experience is enjoyable and pleasant!

The professional staff at The Arbors is at your service whether you need help or simply need an answer to a question. Our caring and compassionate staff will help you feel welcomed and at home.

A great place to enjoy life!
There are numerous places to just sit and enjoy the company of your friends and family. Enjoy the solitude of our maintained courtyards or the comfort of our living and activity rooms. A lively card game, dominoes and numerous other activities will stimulate and entertain you. Take in a movie or ballgame, popcorn and a soft drink to escape for a few hours. Experience a musical presentation planned just for you. Drop in for a little pampering by getting your hair or nails done. Give us the opportunity to make you feel special!

Getting in touch:
Address: 697 Bradley Cove Rd, Russellville, AR 72802

Phone: (479) 219-3902