Welcome to The Arbors Assisted Living
Hi, I'm Nick Landers, one of the owners and General Manager of The Arbors Assisted Living Community. As one that built the first Assisted Living Home in Arkansas years ago and owner of others over the years, plus being a senior myself, I have a good idea of the things that will make your senior years better. We want The Arbors to be your community, from the beautiful, safe, secure environment to the wonderful daily functions.

Our experience has taught us that to work in this field, you have to have a calling. All of our staff will put your needs first.

Our mission is God-driven to minister to seniors' personal attention with loving and caring devotion.

Come let us pamper you. Welcome Home!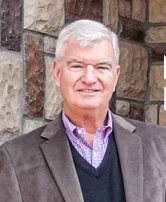 About The Arbors of Russellville
75 bed Assisted II Facility with 16 room memory care unit, gated entryways, lobby, beauty shop, game room, workout room and arts and crafts room. A large conference room, private dining room, and a chapel for our residents to have Sunday school and church services. The movie theater will be an 80" TV with recliners and a popcorn machine. We will show current movies and sporting events. Our elegant dining area will give the feeling of an upscale restaurant. Our chef will present a full menu at every meal for dining. The restaurant will be large enough to also accommodate musical presentations and other special events. There will be a large courtyard with attractive landscaping and covered porches.

We will also build ten independent garden homes. These 1,300 square foot homes will have beautiful interiors and exteriors. They will have pull cords, special showers, tall toilets, handicap bars, 24 hour medical care, weekly cleaning and meals. Travel will be provided to all with a handicap bus and two town cars. These will be used to take residents to doctor appointments, town malls and special events.

We'll also be hiring the best professionals the area has to offer. Please like and follow our Facebook Page for news regarding building, hiring, as well as information on rooms, amenities, and resident news!

Our objective is to provide physical, emotional, mental, social, and spiritual well-being in the lives of our residents, family members, and serve God at the arbors assisted living community.
Getting in touch:
Address: 697 Bradley Cove Rd, Russellville, AR 72802

Phone: 501-920-3672, 501-837-4157